About Us
October 20, 2020
2021-06-05 10:45
About Us
The Leading Podcast Academy for Learning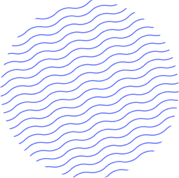 Tomorrow is our "When I Grow Up" Spirit Day!
Podcast Academy For The Adult Learners
The Podcast Academy was created by Margo Lovett as a way of helping people to become successful podcasters in their niche.
I work with independent podcasters every day; I am a podcaster myself; with a goal to teach you the skills that no one told you that you needed to succeed as a podcaster.
I have been in the industry for years and know what it takes to succeed and what the gaps are in podcasters' knowledge. I just really love the industry – the more podcasters succeed, the better it is for the whole industry – we can create a successful podcast, together!
The Podcast Academy is your world of learning, anywhere, anytime!
Margo Lovett is the creator and host of Her Business Her Voice Her Conversation, a podcast streaming worldwide on iTunes, iHeart Radio, Pandora, Apple Podcast, Spotify.
Conversations with successful Reinvented women, has birthed a global resource for the baby boomer female, who will or has left corporate and is looking to reinvent herself becoming a podcaster, author, entrepreneur. 
After ending 26 years of employment, Margo followed her passionate hobby, internet radio. In 2017 Her Business Her Voice Her Conversation's first show launched– designed to support and hold accountable those planning or during the Reinvention process.
Her Business Her Voice Her Reinvention, published October 2017, becoming a Best-Seller, followed by the anthology, Women Inspiring Nations, released in January 2018. 
Margo has appeared in Marketing Insiders, Influential Leaders in Marketing, & The Huffington Post. Vercay Magazine not only featured, but Margo, graced the cover twice. Margo is a contributor to the women's leadership magazine WomELLE each month.